We at MAJI have
a bold vision.
We plan to raise 100.000.000 USD over the next 10 years with the help of the Blockchain and many investors like you.
View prospectus
Invest now

Trillions of dollars
will be required.
to meet the sustainable development goals. Globally, green bond and loan issuance rose by more than 50 per cent to US$258 billion in 2019 from the previous year.
join the movement
Want to help breaking the cycle of suppressed demand.
"surpressed demand" that is prolific in many developing nations such as inadequate levels of education, particularly impacting women, low overall incomes and poor infrastructure hinder access to basic human needs such as clean water and air. The World Bank and the UN consider that surmounting suppressed demand is one of the most vital impact levers to the advancement of developing countries.
We follow Sustainable Development Goals (SDGs) 7, 8, 13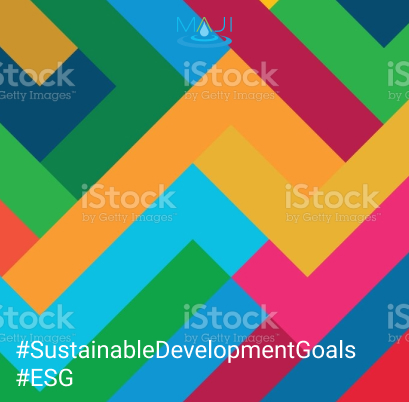 Educate Everything we have achieved so far shows us that education leads to high levels of device utilisation. Generate As device utilization increases, so too does Certified Emission Reduction ("CER") generation and sale under the Emission Reduction Purchase Agreement ("ERPA"). Create The more CERs generated and sold, the greater the resources available to produce additional devices. Replicate The four stage virtuous cycle we create is self fulfilling and perpetual. The project is able to grow exponentially, create multiple revenue streams and in turn, virtuous cycles of sustainability.
• Proven health impact: reduced child morbidity, mortality and significantly improved health through reduction of waterborne diseases and smoke inhalation.
• Overcoming traditional 'suppressed demand' barriers: low incomes are mitigated through
giving the devices away for free and challenges surrounding poor infrastructure are eased by the Rwandan Government providing logistics.
• Positive carbon footprint: reduced deforestation and CER generation.
• Strong gender angle: Empowering women and children to become educated through reduced time taken to collect firewood and water ultimately allowing them to make a greater financial contribution to society.
• Productivity & output: a healthier, more gender balanced, workforce increases GDP.
• Education & employment: implementation and training programs, future maintenance and manufacturing contracts.
• Commercial returns: aligned project impact with the ability to organically grow exponentially through the creation of a virtuous cycle of sustainability.
Virtuous cycle of sustainability
Take Action:
Invest from 100 Euro
Tubeho Neza is a first-of-it's-kind Clean Development Mechanism project under the UN Framework Convention for Climate Change, operating in partnership with the Rwandan Government and our experienced partner on the ground. By delivering simple items to the poorest communities, we are overcoming the effects of suppressed demand.
take action right now
Enter your Email and we will send you all information and its keybenefits about MAJI in a single easy to understand Email.
Learn more about the world you live in, its weaknesses, and threats that people create for it daily
Eco Facts
Each ton of aviation fuel is 3.15 tons of CO2.
Eco Facts
1 L of used engine oil can pollute 1 mil L of water.
what people say
The wonderful job that your organization does is truly priceless! I ask everyone who isn't indifferent to donate and take part!
Taking part in one of the campaigns was the best thing I have ever done. Please come and join us in making the planet green!
We support your programs 100% and wish to integrate them into European ECO association. Thank you for the ideas and hard work!